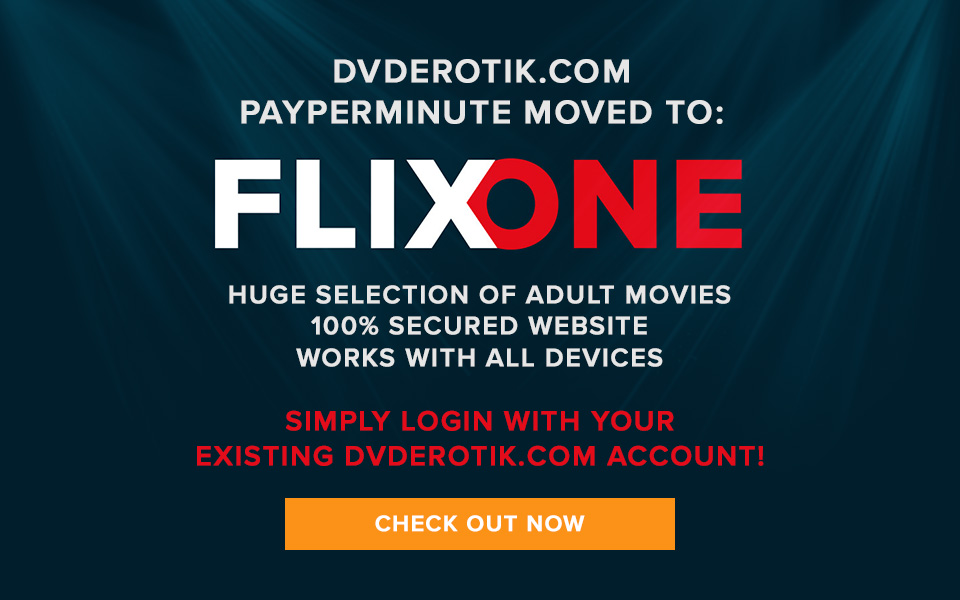 DVDEROTIK.com PayPerMinute becomes FLIXONE.com
Dear DVDErotik.com Customer,
For over 13 years DVDErotik.com has been the reliable source for adult dvds, downloads and streams for over half a million customers. Our site has grown over the years and it´s time for a better seperation between our Pay-Per-Minute section and the other parts of the site.
In a first step, the Pay-Per-Minute Section gets its own website. You can recognize this new part by the dark background-colour and the name FlixOne. On this new site we will only offer Streams that can be watched with your pay-per-minute credits like on DVDErotik before. Nothing changes for the downloads, the purchased streams and the DVD/BluRay section of the site. We will renew this part of the site in a second step.

This will stay the same:
Your login data

Your pay-per-minute balance/credits

The pricing of pay-per-minute credit packages

Our unique selection of over 200.000 adult movies

Owner and operator of the site will be the same team that is running DVDErotik.com

This is new:
Finally mobile

: An optimized experience on all clients. Even on a smartphone FlixOne is a great experience.

Screenshot Navigation

: You can jump to a certain part of the movie by clicking on the according screenshot.

New filters

: It will now be even easier to find what you are looking for with our new powerfull filtering options.

Favorites

: Create your favorites lists by clicking on the heart symbol next to movies, pornstars, categories and studios.